Sliver Jewellery Workshop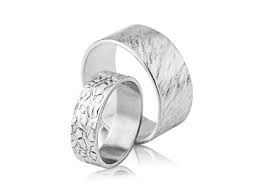 Make a stamped and textured sterling silver ring of your own design!
A fun and informative 4 hour workshop where students will learn to use the tools and techniques needed to work precious metals. The make a ring workshop is suitable for beginners but will also be of interest to students with previous metalworking experience.
Fergus Grant-Stevenson is a jeweller and silversmith based in Co. Limerick, making jewellery for nearly 20 years now. Fergus has taught jewellery skills workshops for 5 years from his own studio and in venues across the country.
Visit his Facebook page: www.facebook.com/forgottensilverjewllery to see the beautiful jewellery made by students attending his previous workshops. For more information or to book your place, please call 069 64084