D&M Companion Planting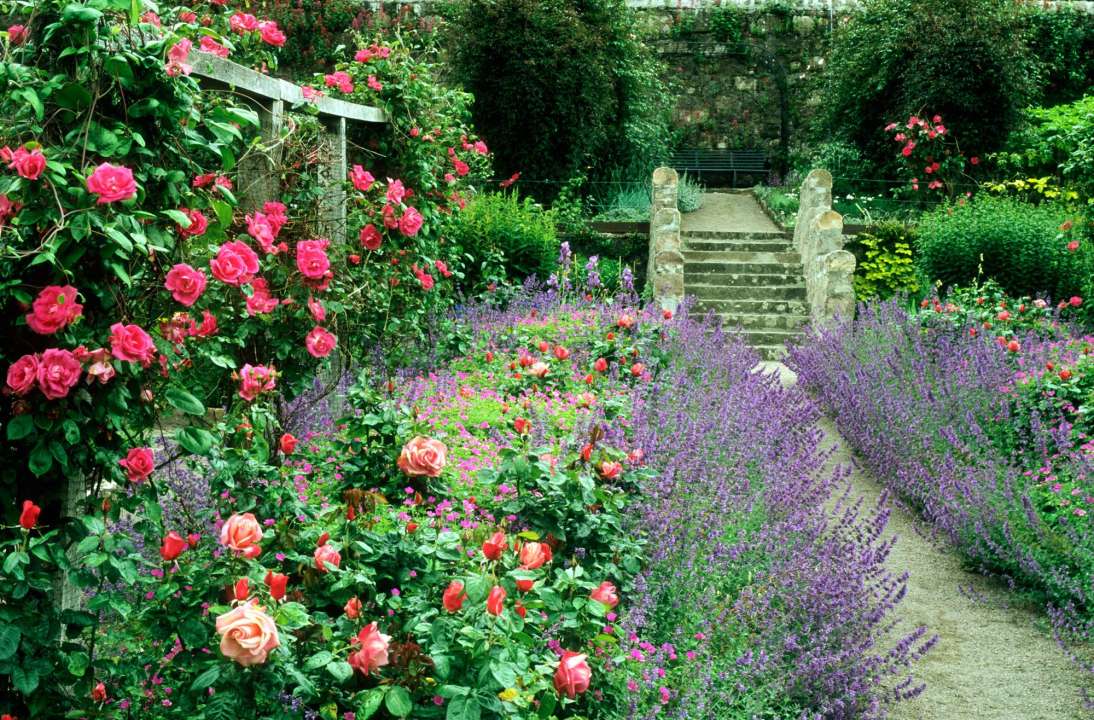 Garden Ideas
Creating A Garden.
A beautiful Garden is every ones dream. Here at D&M we will help you to bring that dream alive from a shady area in the garden to the sunniest part of the garden we will help you pick the plants that will grow best for you.
Here are some of the combination planting we have suggested for You.
Shady Garden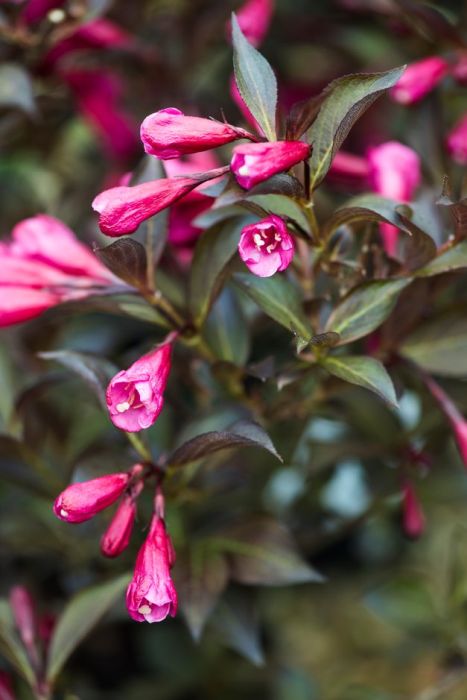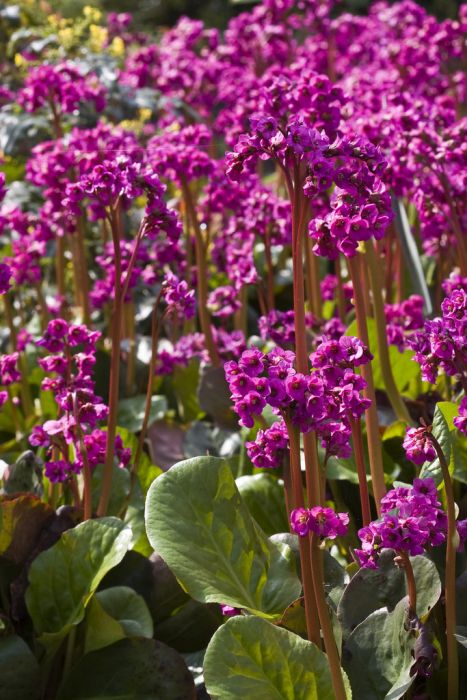 From Gold Leaves To Chocolate Leaves
Dark chocolate Weigela leaves are vivid alongside gold-leaved Berberis and Philadelphus. Add ornamental grass and rich flowers of the Bergenia and you have an exciting garden of plants. This mix is at its height in spring and summer, but winter interest from red-brown Philadelphus stems and red-flushed Bergenia leaves continue the display.
This combination is all about the contrast of colours. Where like a chocolate bar the dark chocolate colours meet light gold leaf wrapping. The flowers flowing along the side are like a Turkish delight filling.
Attractive to Butterflies and Bees
WEIGELA EBONY & IVORY, BERBERIS T. GOLDEN DREAM, Philadelphus coronarius 'Aureus', Bergenia 'Overture', CAREX EVERGOLD
Looks the best in summer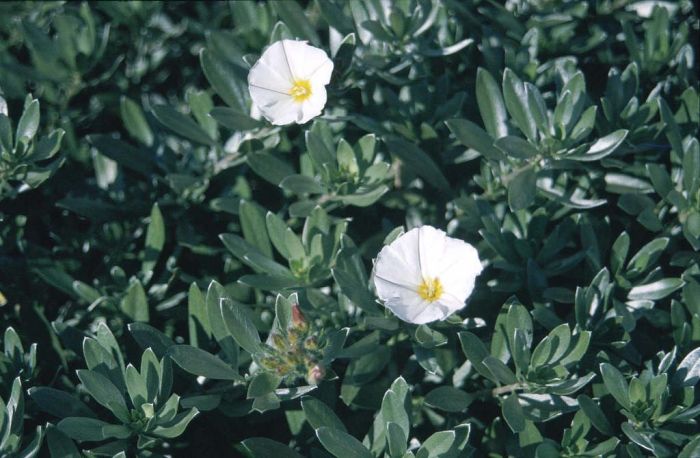 A energising mix of colours and textures. The silver grey foliage is a great contrast with the grassey leaves while the mauve and the pink provide a great partners to the vibarent green of the euphorbia. Long flowering from both the euphorbia and convolvulus makes this combination last for many months. It will provide up to four months of colour and attractive to bees and othe great pollinators.
Attractive to Butterflies and Bees
How to Plant
Allow at least 1.2m (4ft) between Stipa and about 60-90cm (24-36in) between Convolvulus, Euphorbia and Phlomis. Do not plant them deeper than the soil level in the pot making sure that the crowns are level with the surface of the soil. Plant in interweaving drifts for the best most naturalistic effect and use the grass to provide accents of height.
Where to plant
All hardy in the Ireland in a warm position with full sun and well drained soil. They grow best in stony poor soil and are drought resistant once established. Suitable for coastal gardens. Verbena will suffer in cold, wet winters.
All hardy in the UK in a warm position with full sun and well drained soil. They grow best in stony poor soil and are drought resistant once established. Suitable for coastal gardens. Verbena will suffer in cold, wet winters.
Plant out in April or May.
Good to know
Don't overwater and overfeed. These plants will produce the strongest upright growth given low nutrients. Water during the first summer for the plants to get established.
Convolvulus cneorum, Stipa gigantea, Libertia formosa,
Verbena rigida, Euphorbia epithymoides 'Major'
Looks best all year around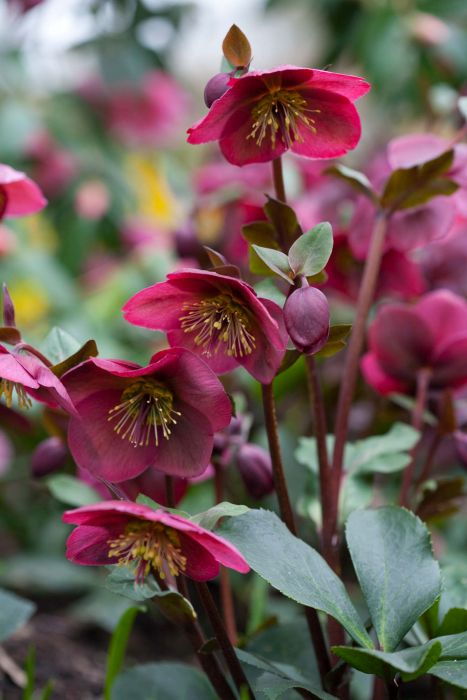 The early colour provided by the camellia and the hellebore look great against the black foil of the bamboo and Ophiopogon. However the exotic look of the hellebore foliage continues throughout the year. The evergreen camellia's glossy leaves sit alongside the bamboo. The acer provides the final flourish with its autumn colour. This combo does well in a challenging partially shaded location
This combo has a exotic feel to it. It has easy maintenance and year round interest. It will also work planting them in pots and butting them together.
Where to Plant
All fully are hardy and prefer loamy rich moist, well drained soil. In containers, use peat-free compost.
Tips:
Both the bamboo and the acer do not like cold drying winds so a more sheltered aspect suits both. The black bamboo can still be invasive after a few years, so container planting may be more appropriate for this combo.
Phyllostachys nigra, Acer palmatum (D), Camellia japonica 'Doctor King', Helleborus Diana, Ophiopogon Niger
Looks best all year around

The dark green leaves of the viburnum look great all year round; especially when covered with frost in winter. They contrast really nicely with the russet tones of the Uncinia Everflame which has a much finer texture and is also evergreen. The magnolia is a lovely plant that is smothered in beautiful blooms in springtime. It has pretty, mid-green leaves that turn golden yellow before falling in autumn; it's a well-behaved shrub or small tree that won't get too big. This mix will work well in a city or country garden and give you great colour.
Where to Plant
These are all pretty tough plants that tolerate a range of conditions. The magnolia is best in a relatively sheltered site. They all grow in most soil types but the magnolia and viburnum will appreciate any garden compost you can dig in before planting, and a mulch of bark chips to keep the moisture in the soil.
Tips:
After you've planted everything, water it in well and apply a mulch of fine bark chips 5cm (2in) or so deep.
Viburnum davidii, Magnolia stellata , Uncinia Everflame